We take care of your car so you can take care of everything else.
Honda & Toyota Specialists (including Acura & Lexus)
Still Family Owned & Operated Since 1982
The days of worrying about your car are over.
We understand the fear and headache associated with car maintenance and finding just the right person to take care of your car. We're here to replace that worry with peace of mind. You and your family are important to us, and your safety is always top-of-mind for our team. We're experienced and equipped to provide quality service every time you visit.

Serving Las Vegas for 35+ Years
Our team has decades of specialized experience and we're excited to use it to personally serve you and make a plan to fit your specific needs.

Specialized Expertise
As the original Honda & Acura or Toyota & Lexus Specialists in Las Vegas, we've spent the last 35+ years specializing exclusively in vehicles just like yours.

Quality Service
Our commitment to quality workmanship and using quality parts means you don't have to worry about your vehicle. Peace of mind is always included.
Full Service of Honda, Acura, Toyota, & Lexus vehicles, from oil changes to major repairs (including brand new models)
Easy & Fast 24/7 Online Scheduling
Friendly Expert Service from our Team
Complimentary Vehicle Inspections
Free Shuttle Service to and from work or home
Wi-Fi while you wait
New Vehicle Maintenance (to maintain factory warranty)


We'll discuss your needs & perform any necessary inspections.

We'll help you make the plan that best fits you.
Don't just take our word for it…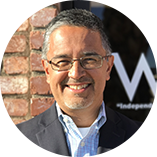 Tony
I moved to Las Vegas years ago and had to find someone trustworthy for my Hondas. I was fortunate to have found Wally's. The team at Wally's has great integrity and clearly explains everything. You will not be disappointed.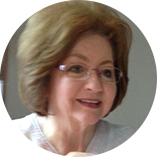 Vicki
In 20 years of visiting Wally's, I have never had anything but excellent care. They understand the importance of customer service and embody the very best in small business. Our family is loyal to theirs!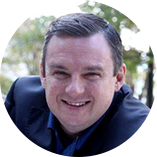 Jase
The team at Wally's always takes great care of my car and me. They have even saved me a lot of money by letting me know that things I thought needed to be replaced were actually fine. They're honest and they do great work.
Free gift!
Click this link and download our free guide and learn the best things you can be doing (or not doing) to save money and make your car last!
Frequently Asked Questions
Do I have to schedule an appointment?
Appointments are typically going to be much easier for you. We do our best to plan our days in a way that maximizes our opportunity to serve people well. As a result, we don't often have many gaps planned in our production schedule for the day. So to sum this all up, you're certainly welcome to walk-n or call anytime and ask if we can get your vehicle in that day, but usually it will take a day or so to fit it in.
How do I schedule an appointment?
2 easy ways to schedule:
24/7 online scheduling 

Call our team anytime at 702-871-7310
Why don't you work on any vehicles outside of your specialization? (Honda / Acura & Toyota / Lexus)
Simply put, we're committed to high quality service and it's impossible to be an expert at everything. Narrowing our focus allows our technicians to spend more time building expert experience with vehicles just like yours. This advantage allows us to serve people at a higher level than we otherwise could.
Can you give me an estimate over the phone?
We can never guarantee an estimate over the phone because of all of the different variables that inevitably come into play when performing any service or repair on a vehicle. With that being said, we're always happy to talk to you about your concerns or any issues you're experiencing, and give our best guidance to you at that point. Please note that if we are able to make an estimate for you over the phone, we will need your vehicle information and contact information. That way we can do our best to be as accurate as possible and store the estimate for you for the future.
Why do I need a vehicle inspection with every Oil Service?
Surprise expenses with your car are NOT normal. 
If you have an expert periodically evaluating the condition of your vehicle and its components, there should be very few surprises that ever leave you without time to financially prepare for a repair or worse, leave you stranded on the side of the road.
Whether it's worn out brakes, a fluid leak, or tire problems, you shouldn't run into surprise failures very often at all. All of these needs are easy to see coming ahead of time and predict, giving you plenty of time to plan your schedule and finances around when the repair is easiest for you. All of this is made possible by a periodic vehicle inspection.
Which is why we include a Vehicle Inspection with DVI Report with every Oil Service we perform. The Digital Vehicle Inspection is a report of the inspection of your vehicle, complete with photos, videos, and notes documenting any present or future concerns. This lets us give you a heads up on anything that you need to know about to prevent problems with your vehicle before they cause safety concerns or worsen and cost you more money!
What's the process of dropping off my car going to be like?
We have ample parking in our private lot. Find a spot in the parking lot and come on in the front door. 

You'll be greeted by our team of Advisors and we'll walk you through the process of getting your vehicle checked in and ready to be serviced.

We'll get started! We'll communicate with you throughout the process so you consistently know what to expect and when to expect it.
Can I drop my car off when you're closed?
Yes! 
Our parking lot is open 24/7 for vehicles to be dropped off. Simply leave your vehicle secured in the lot and follow these instructions for dropping off your key:
Locate the secure lockbox on the wall next to the front door. 

Open the box and remove an envelope. 

Write your contact information on the envelope, place your key in the envelope, and drop the envelope into the Drop Off slot.
Can I pick my car up after you've already closed?
Yes! 
Using our online system, we will send you an invoice via text message or email. Once the invoice has been paid online, we will place your key in the secure lockbox mounted to the exterior wall next to our front door and send you instructions for removing them from the box using a customized security code. You can then pick up your vehicle at your convenience.
Can I wait there while you work on my car?
Yes! 
We have comfortable seating, complimentary water, coffee, and other drinks. TV is available with cable, Netflix, Hulu, and Disney+. We also have complimentary Wi-Fi access available.
Can you give me a ride home or to work when I drop off my car?
Yes!
If it helps you, we're more than happy to give you a ride home or to work when you drop your vehicle off. All you need to do is select the appropriate option when you schedule your appointment. If you have any questions about the process, feel free to call us anytime.